Welcome To Your Next Sports Nutrition and Triathlon Coach...
Nutrition Coaching:
Do you want your body fat to naturally fall off? What if I helped train your body to burn it's own fat as fuel using the foods you love? Too good to be true? It's not! I will help you dial in your daily macros (fat, protein, carbs) to optimize your health and performance. It is not just for athletes. I welcome anyone looking to improve their quality of life. I teach you how to control your blood sugar through the balance of nutrients in each meal. This turns on your body's natural ability to use fat as its primary fuel source. Best part is that there are no gimmicks and no products to buy.  Just REAL food. Learn how this is done. Click here.
Not sure if you're ready to commitment to change? Take the test here.
Triathlon/Run Coaching: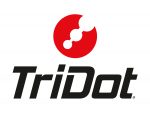 As a mom, wife, athlete, race director and full time business owner, I know what is it like to balance a busy life. It's why I believe in the TriDot system. You receive quality workouts instead of quantity. Train for your next half marathon, marathon, sprint, or half/full Ironman by maximizing your training time. I work closely with you to make sure you are getting the most out of your training while helping you balance all aspects of your daily life.
TriDot pricing packages can be found at TriDot. Coached athletes get a 20% discount on all nutrition packages.
Help in understanding the balance of macros to control your blood sugar and optimize short and long term health.
Busy schedules can get in the way of staying on track so why not take advantage of our virtual consults.
Daily/weekly coaching where we'll provide feedback on your progress and update your plan as needed.
CLICK HERE TO VIEW THE METABOLIC EFFICIENCY PACKAGES
Metabolic Efficiency Coaching
Metabolic Efficiency Training, Metabolic Efficiency Diet, Metabolic Efficiency Recipes, Metabolic Efficiency Diet Plan, Metabolic Efficiency Training Meal Plan, Metabolic Efficiency For Endurance Athletes, Metabolic Efficiency Breakfast, Metabolic Efficiency Recipe Book, Boost Metabolic Efficiency, Metabolic Efficiency Cookbook, Certified Metabolic Efficiency Training Specialist, Metabolic Efficiency Diet, Metabolic Efficiency Diet Plan, Metabolic Efficiency Training Diet, Metabolic Efficiency Eating Plan, Metabolic Efficiency For Endurance Athletes, Metabolic Efficiency For Endurance Athletes, Metabolic Efficiency Foods